We care about your bestie
You can trust our experienced team
You can expect a friendly and knowledgeable team to take care of your best friend. We lead with experience, knowledge, and passion for all our animals- it's what makes us different from other vet clinics!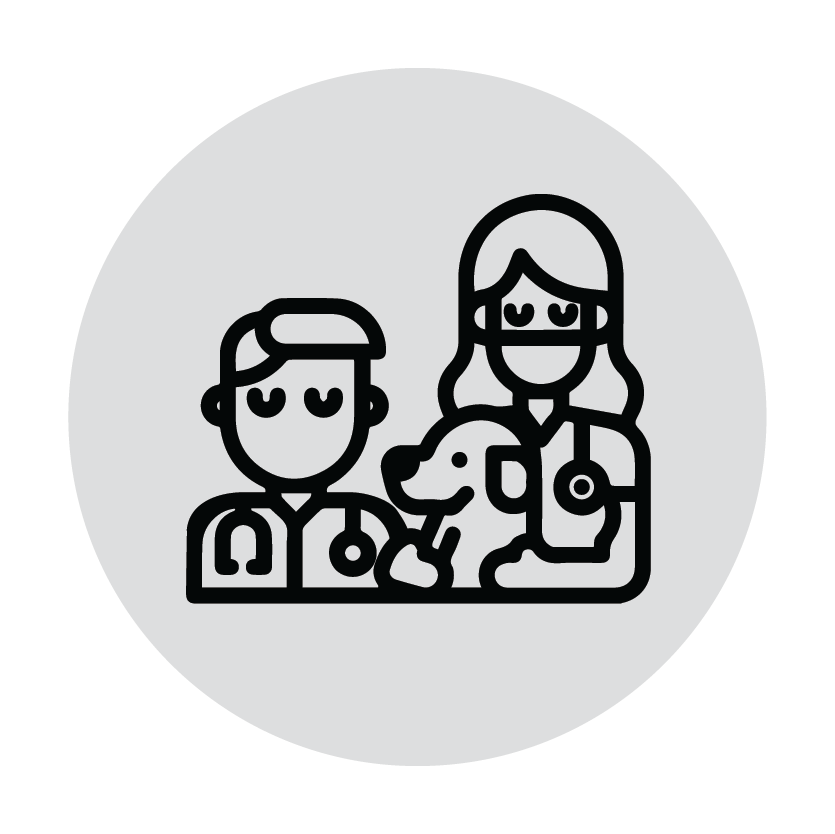 Health checks are also a great opportunity to ask us about questions or concerns you have. Book a health check for your pet with one of our vets.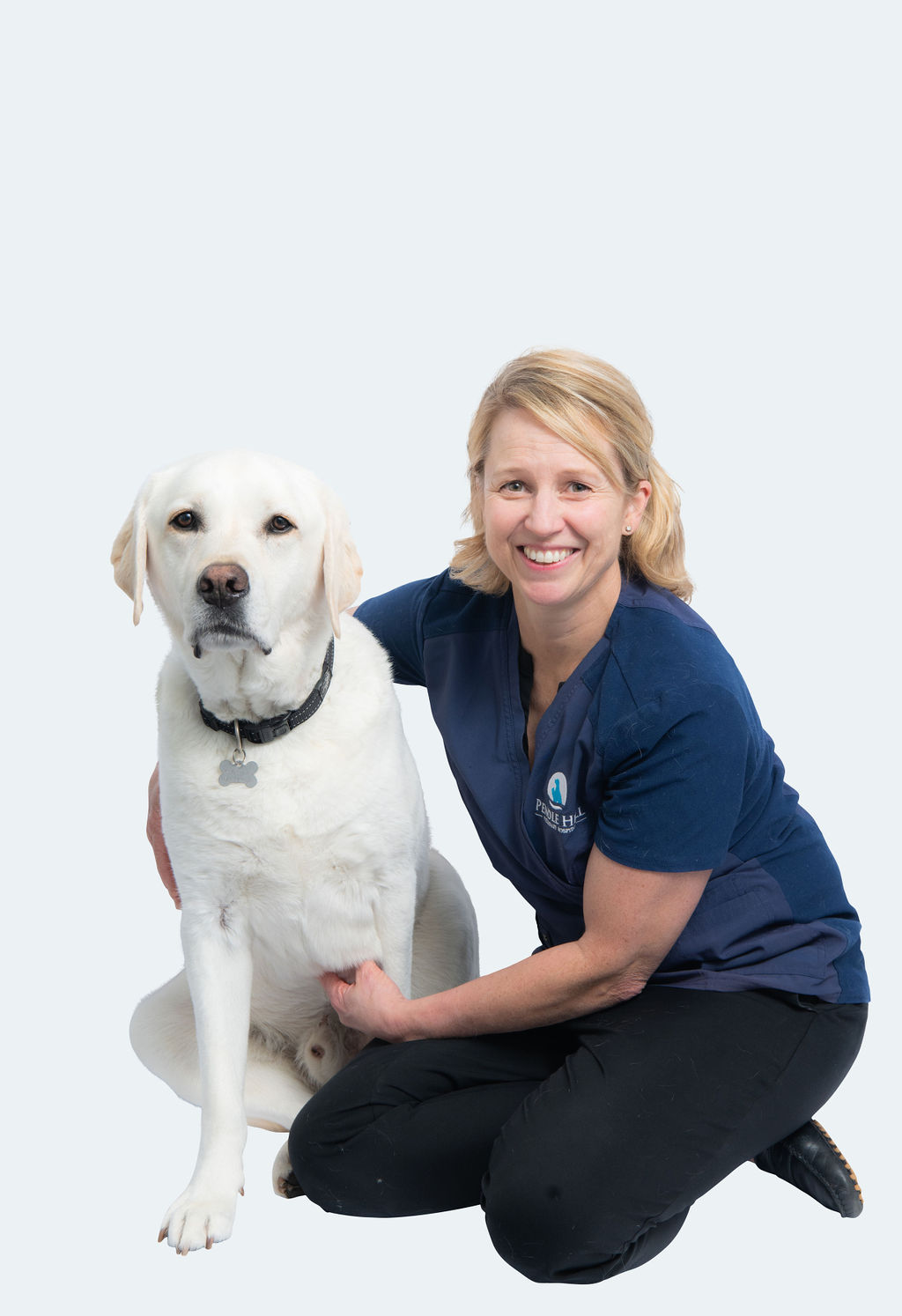 Veterinarian (Bachelor of Veterinary Science)
Sam grew up on a sheep/cattle/wheat farm in Gulargambone, NSW. She graduated from Sydney University in 1995 and went to work in Deniliquin, NSW for 2 years as a mixed practice vet and then travelled and worked overseas for another 2 years. On her return she has worked in Sydney and various practices gaining invaluable small animal experience.
Her passions are solving the illnesses that trouble our pets and working out the best possible way to make them better. Sam enjoys surgery, medicine, dentistry, behaviour, oncology and skin diseases in particular but is comfortable dealing with all the variable cases that vets have to deal with.
In her spare time she is chasing after 4 daughters (with her husband Scott) who love their sport and outdoor activities. She also has 1 labrador; Ted and a cat called Theo who make her family complete!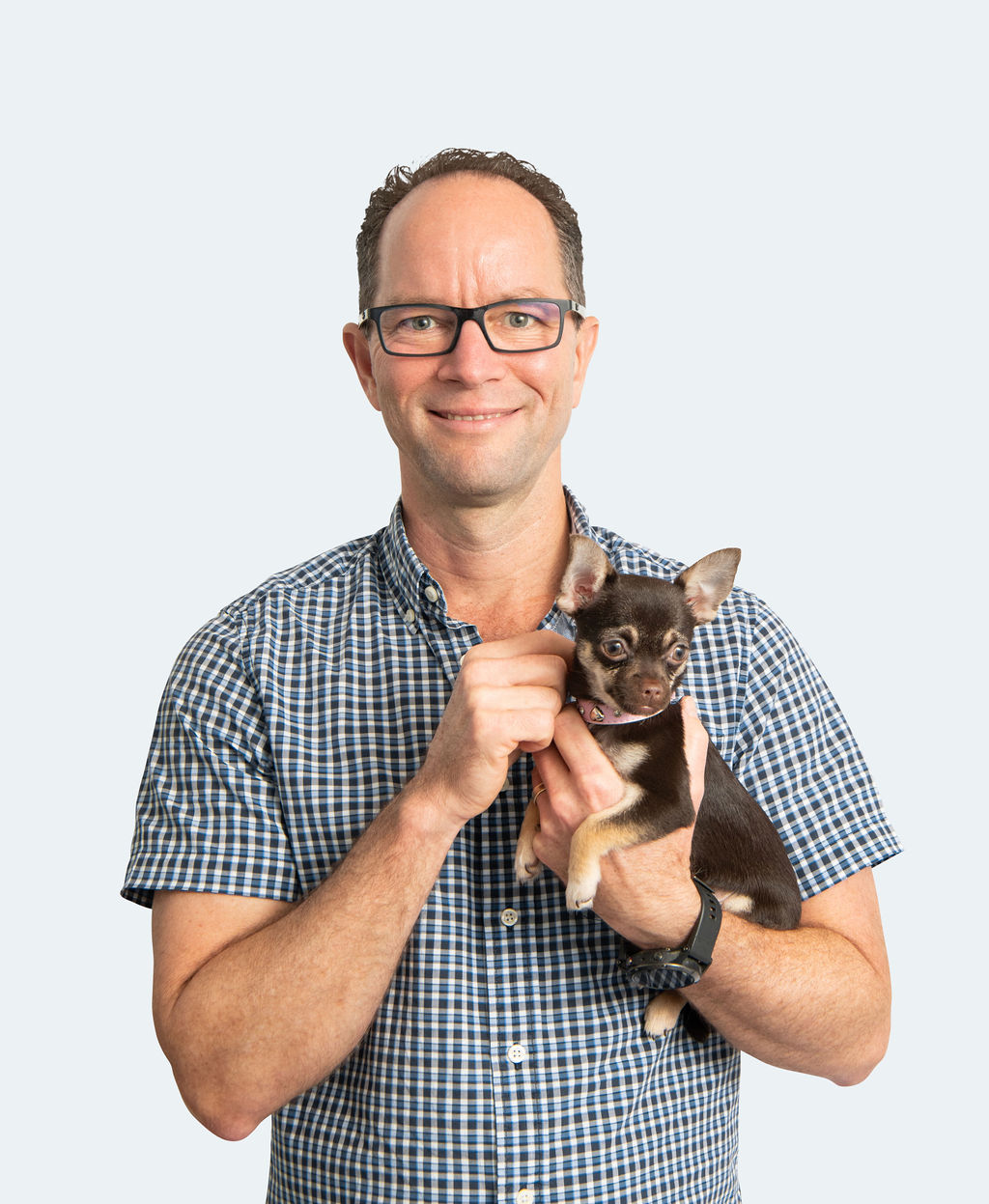 Veterinarian (Bachelor of Veterinary Science)
Markus graduated from the University of Pretoria Vet School in 1996 and spent the next 5 yearrs gaining a vast amount of veterinary experience working in small animal practices in England. Markus moved to Australia in 2001 and completed a postgraduate study in Small Animal Medicine.
His interests include complex medical cases, soft tissue and orthopaediac surgery. His main surgical passion lies in knee surgery-both cruciate ligament rupture and luxation surgeries.
Markus lives in Kellyville with his wife and 2 children and plays an active role in the local community. His hobbies outside of work include travel, cycling, running, kite surfing and scuba diving.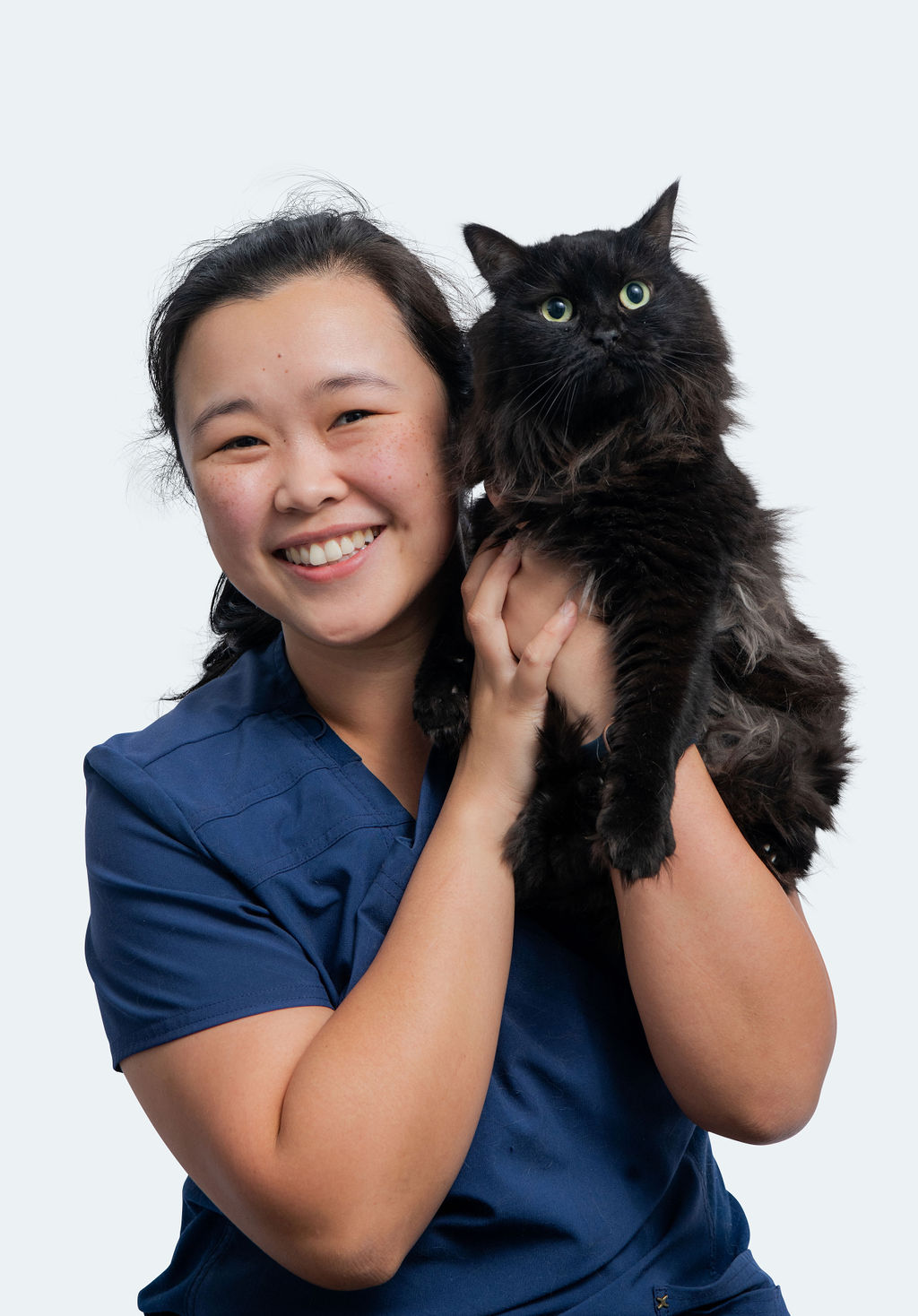 Veterinarian (Bachelor of Veterinary Science)
Vivien grew up in Singapore, moved to Sydney in 2013 and graduated from The University of Sydney in 2017. She has since been working in small animal practice and joining PHVH in 2021, she looks to further build on her experience with animals of all sizes. She enjoys the challenge of veterinary medicine and thrives on being able to improve the health and well-being of her patients.
Outside of work, she spends her time with her 3 rescue cats Laura, Diana and Mr Tiny Man. She hopes to add a furry canine to her family, but Laura, Diana and Mr Tiny Man have the majority vote and say otherwise.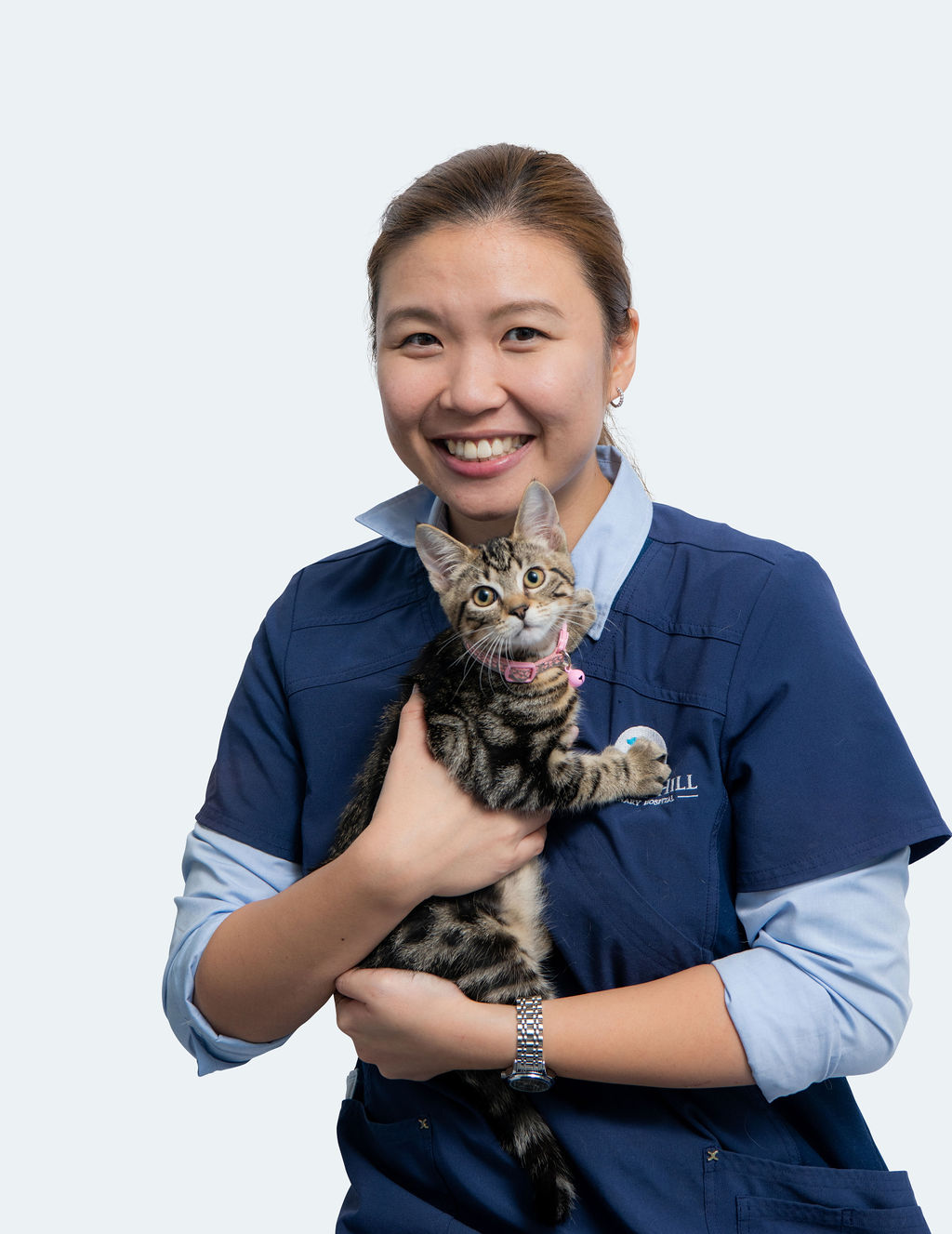 Veterinarian (Bachelor of Veterinary Science)
Regina is a highly dedicated veterinarian who has a strong interest in small animal medicine and surgery. She graduated from the University of Sydney in 2016 and has since worked in multiple hospitals to enhance her skills in this chosen craft. She is multi-lingual and can attend to consultations in English, Cantonese or Mandarin. 
In her spare time, she loves to scuba dive, travel and explore what the world has to offer and most of all, attending to her two cats who she personally adopted as rescue cats from work.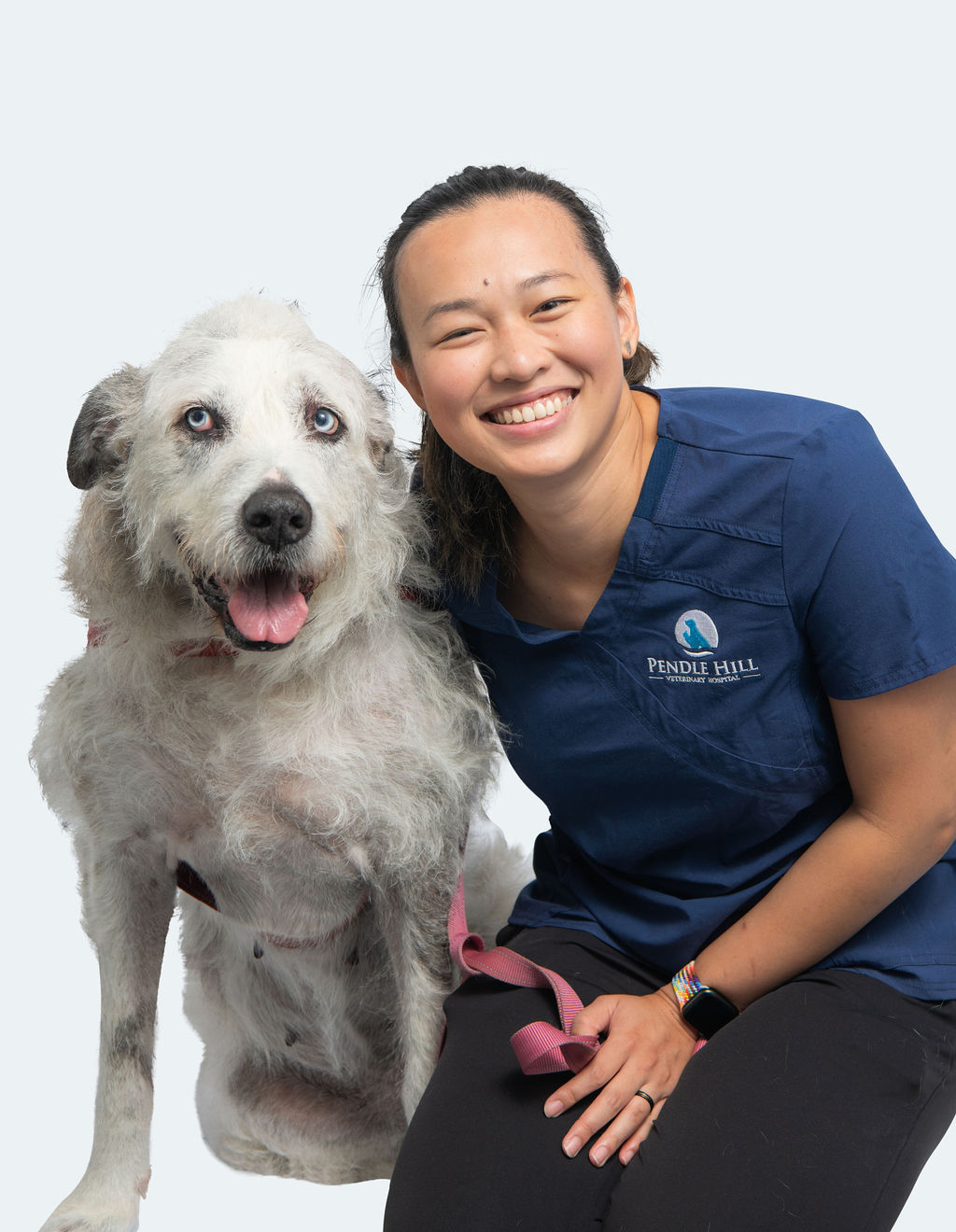 Veterinarian (Bachelor of Veterinary Science)
Liz hails from sunny SIngapore and has always wanted to be a veterinarian. Her love for all animals and the complexities of medicine drew her to the profession and she graduated from The University of Sydney in 2016.
Having experience in both general practice and emergency medicine, nothing makes her smile more than the wag of a dog's tail or a purring cat once they feel better. Liz also aims for fear-free visits for all her patients, ensuring a positive experience for both her patients and owners alike.
Outside of work, Liz is a foodie and also loves walking various trails with her husband and Border Collie, whilst her 3 cats rule the roost at home. She has also had the opportunity to play ice hockey at various levels (club, state and international).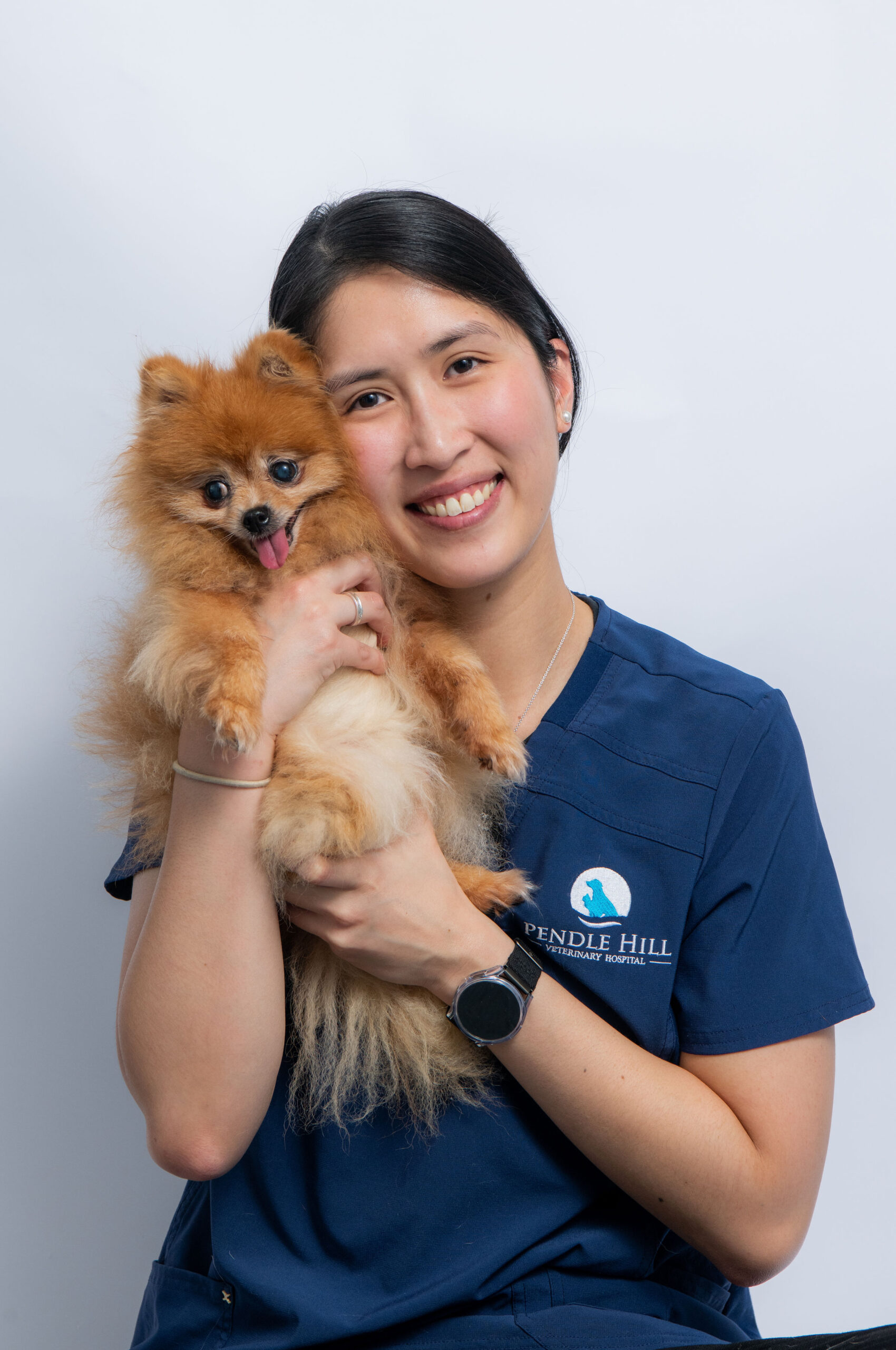 Veterinarian (Bachelor of Veterinary Science)
Anj was born and raised in Manila, Philippines. She moved to Sydney in 2016 for studies and graduated from the University of Sydney in 2021 with a Bachelor of Veterinary Biology and Doctor of Veterinary Medicine. Anj is also Fear-Free certified and applies this method with her patients to achieve a better and less stressful experience for your pets.
In her spare time, Anj spends time with her mini foxie, Burt, but also enjoys playing Ultimate Frisbee and eating yummy food.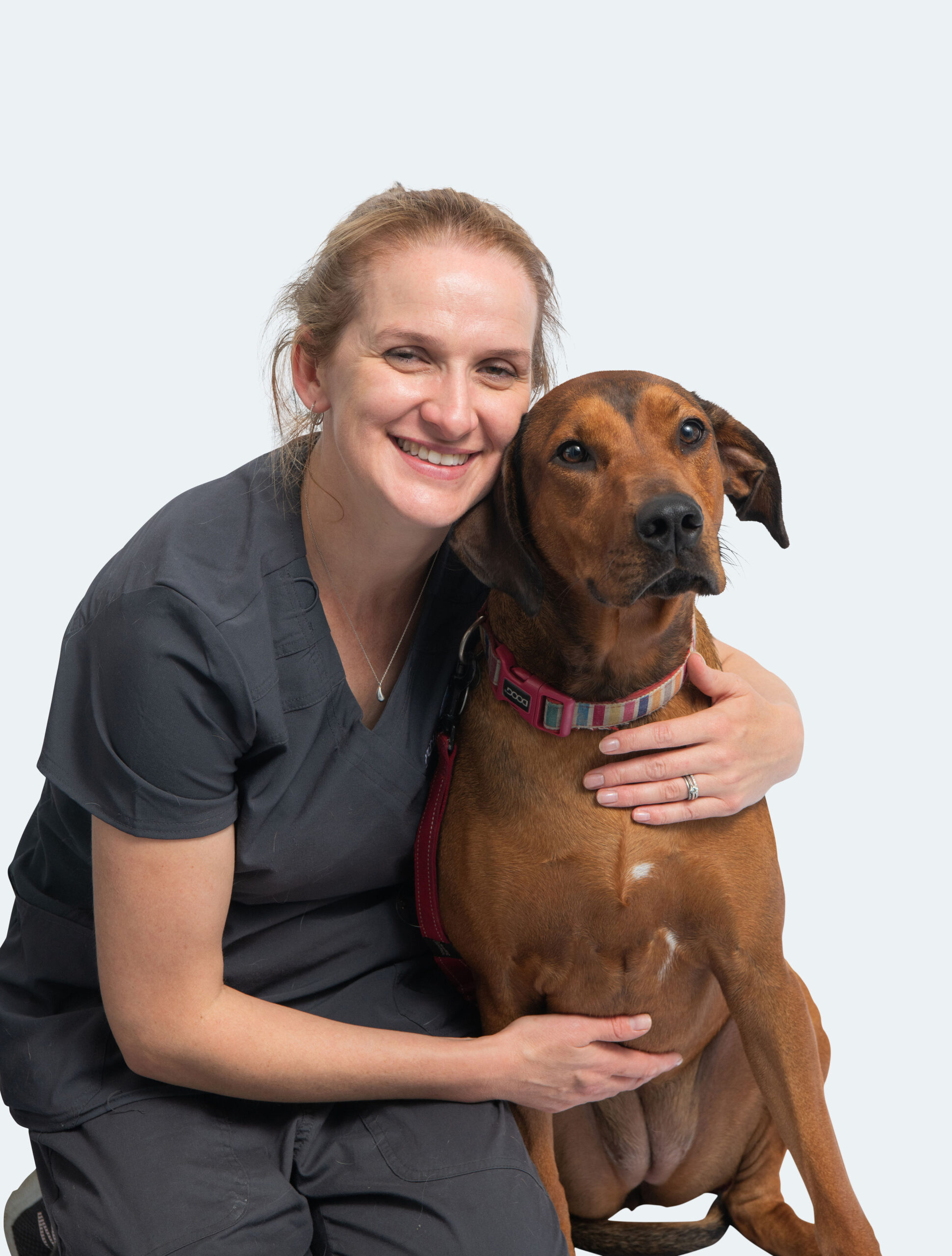 Registered Veterinary Nurse (Certificate IV Vet Nursing and Advanced Small Animal Nursing)
Hollie grew up loving animals and surrounded by deers, horses, rabbits, dog & birds. She has been a veterinary nurse since 2005 and has completed certificate 4 in veterinary nursing and Advanced Small Animal Nursing.
Hollie developed meningitis at 14 months old and as a result is hearing impaired. However, this has not stopped her passion working with animals.
She enjoys monitoring surgical cases and making sure they are getting the best care possible.
Hollie is married with 2 young children. After she had her first daughter she rescued a stray cat named Spike. Hollie enjoys spending time with her family & friends, outdoor activities, baking & travelling.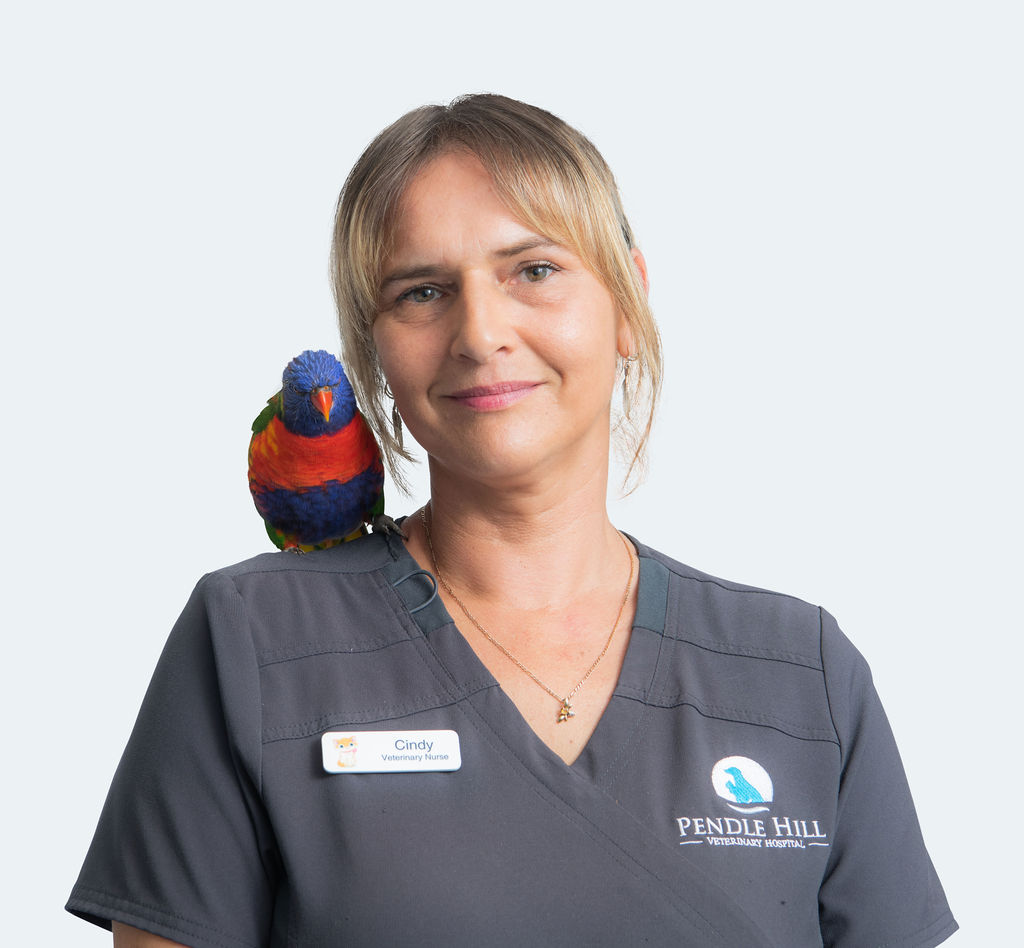 Senior Vet Nurse (Certificate IV in Veterinary Nursing)
Cindy has been vet nursing for 28 years of which 13 years of her career has been at Pendle Hill Vet. Her passion is birds, especially parrots. She has 2 lorikeets called Ricky and Keet along with 2 cats, 4 chickens, a turtle and a pond full of fish. Cindy has spent a substantial part of her life involved in wildlife rescuing which has spanned 15 years. She has cared for sick, injured and orphaned native wildlife such as birds, possums, gliders, lizards and kangaroos. She has also caught and relocated pythons, red-bellied and brown snakes!
Cindy has enjoyed getting to know and become close to the clients over her many years at Pendle Hill vets and looks forward in helping them for many more years to come!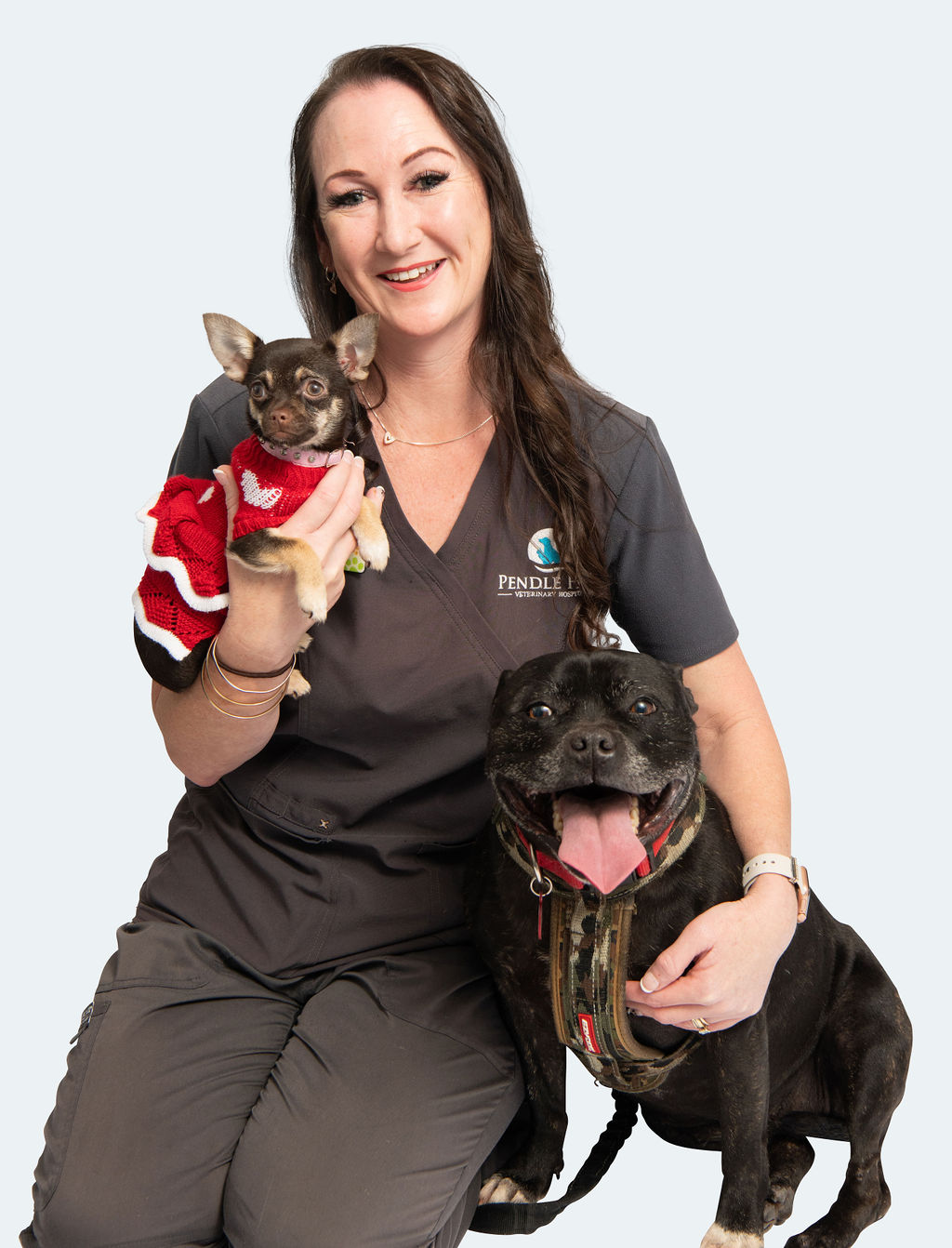 Registered Veterinary Nurse (Certificate IV in Veterinary Nursing)
Mel has worked at Pendle Hill for the past 13 years. She started working with animals when she became a kennel attendant in 2003 and then commenced her studies at Tafe. Mel has 3 lovely children and a husband who help her to care for her 3 dogs; Winnie, Elver and Ranger.
She also spends her spare time helping at the local pound and at her childrens' school particularly the P&C committee. Her hobbies are football and swimming.
Mel loves her job and working in all aspects of the hospital and could not imagine doing anything else!!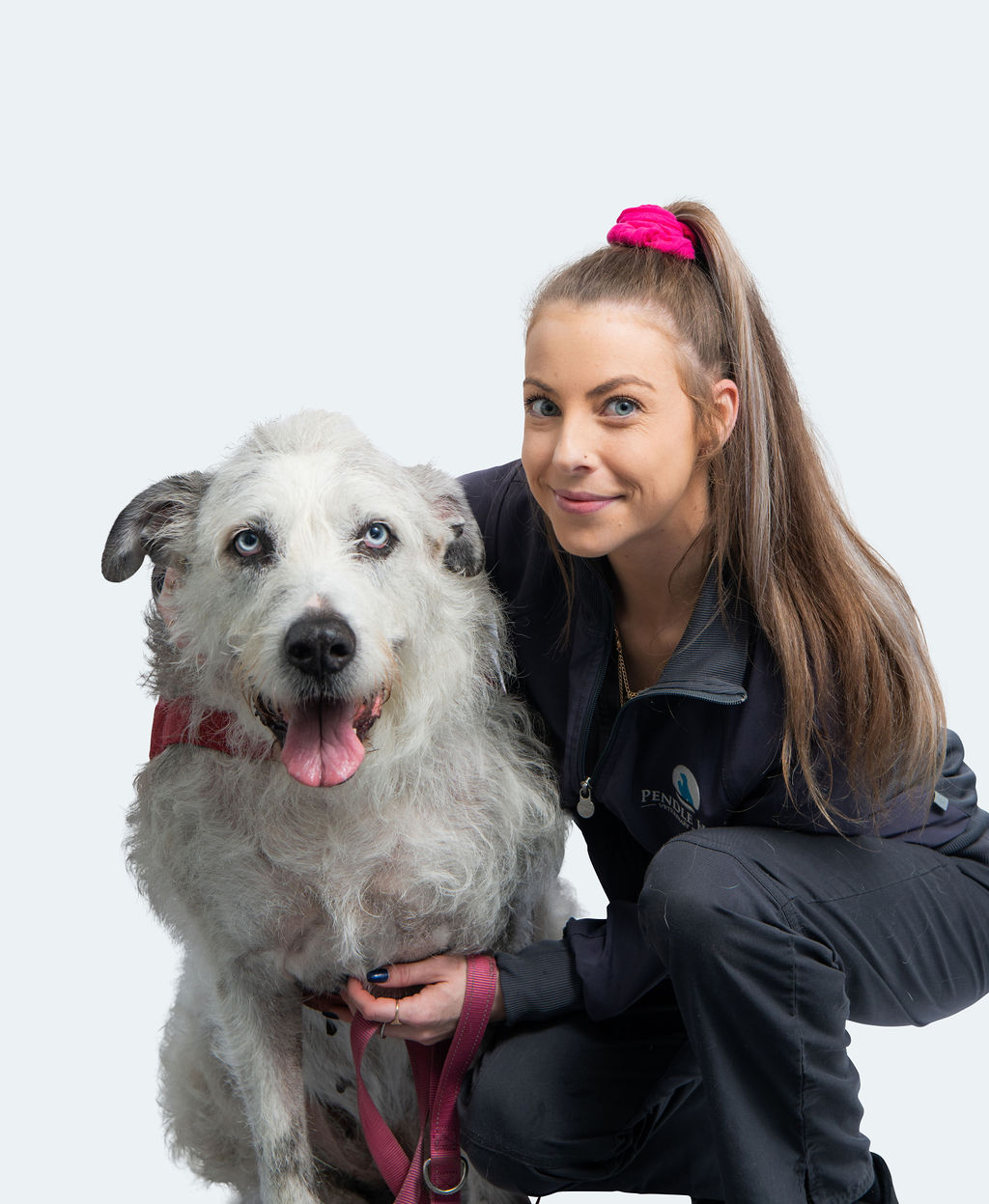 Victoria (Torrie) Langford
Registered Veterinary Nurse (Certificate IV in Veterinary Nursing)
Torrie started working at Pendle Hill Vets in June, 2018. She found her love and passion for animals once she started studying her certificate 2 in Animal Studies at the RSPCA in 2017.
Torrie's hobbies include spending time with her nieces and nephews and caring for her 4 dogs: Maddie, Missy, Buddha and Bessie. She also has a rabbit called Jimmy and a bearded dragon whose name is Malaki.
She loves her job at Pendle Hill Vets and always strives to ensure the client and animal gets the best care that they need!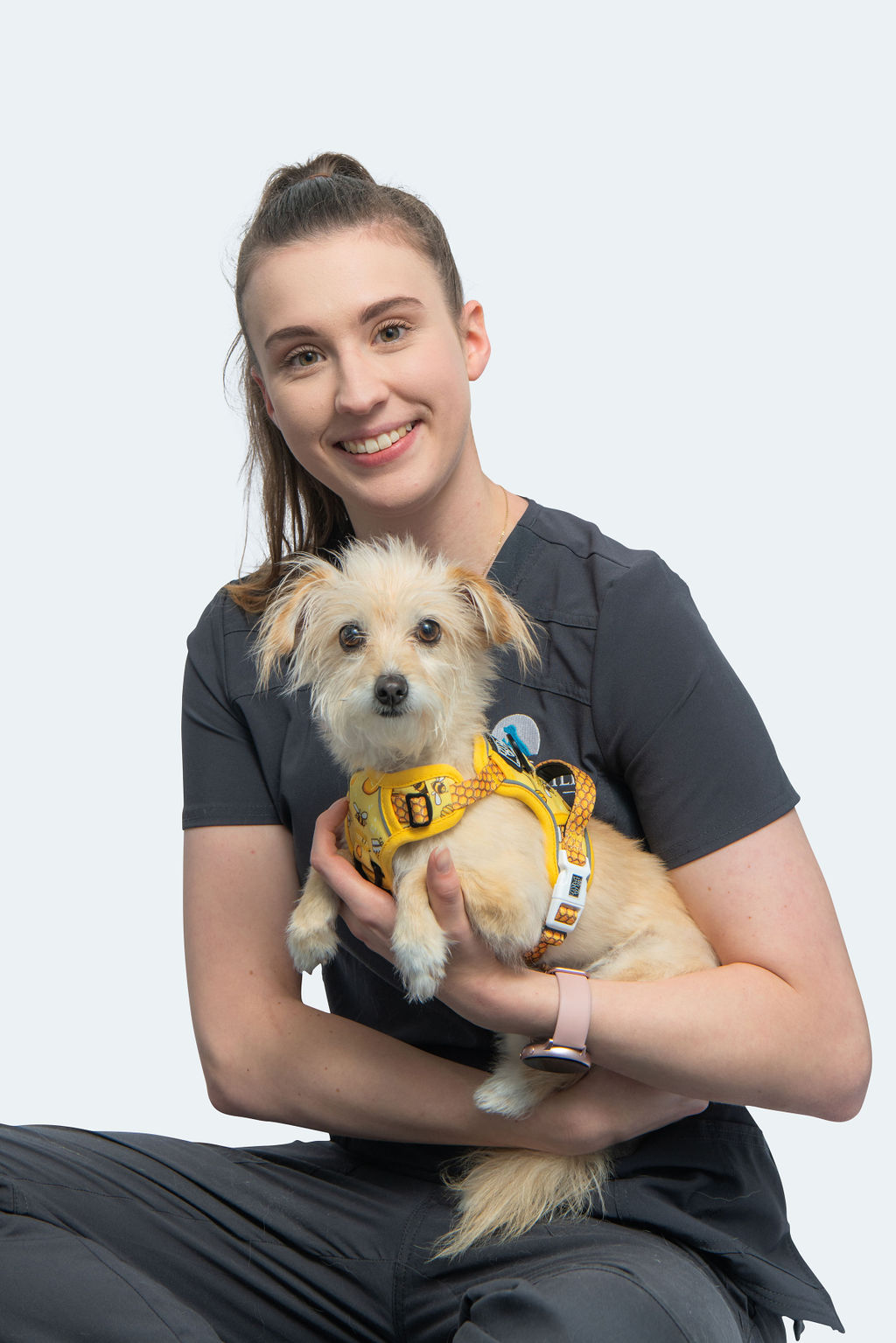 Trainee Veterinary Nurse (Certificate III in Captive Animal Health)
Sarah is from Sydney Australia and is studying her Certificate IV in Veterinary Nursing. She has a particular interest in native Australian wildlife. She completed her Certificate III in Captive Animal Health whilst completeing her placements.
In her spare time she enjoys musical theatre and spending time with her rescure dog, Finn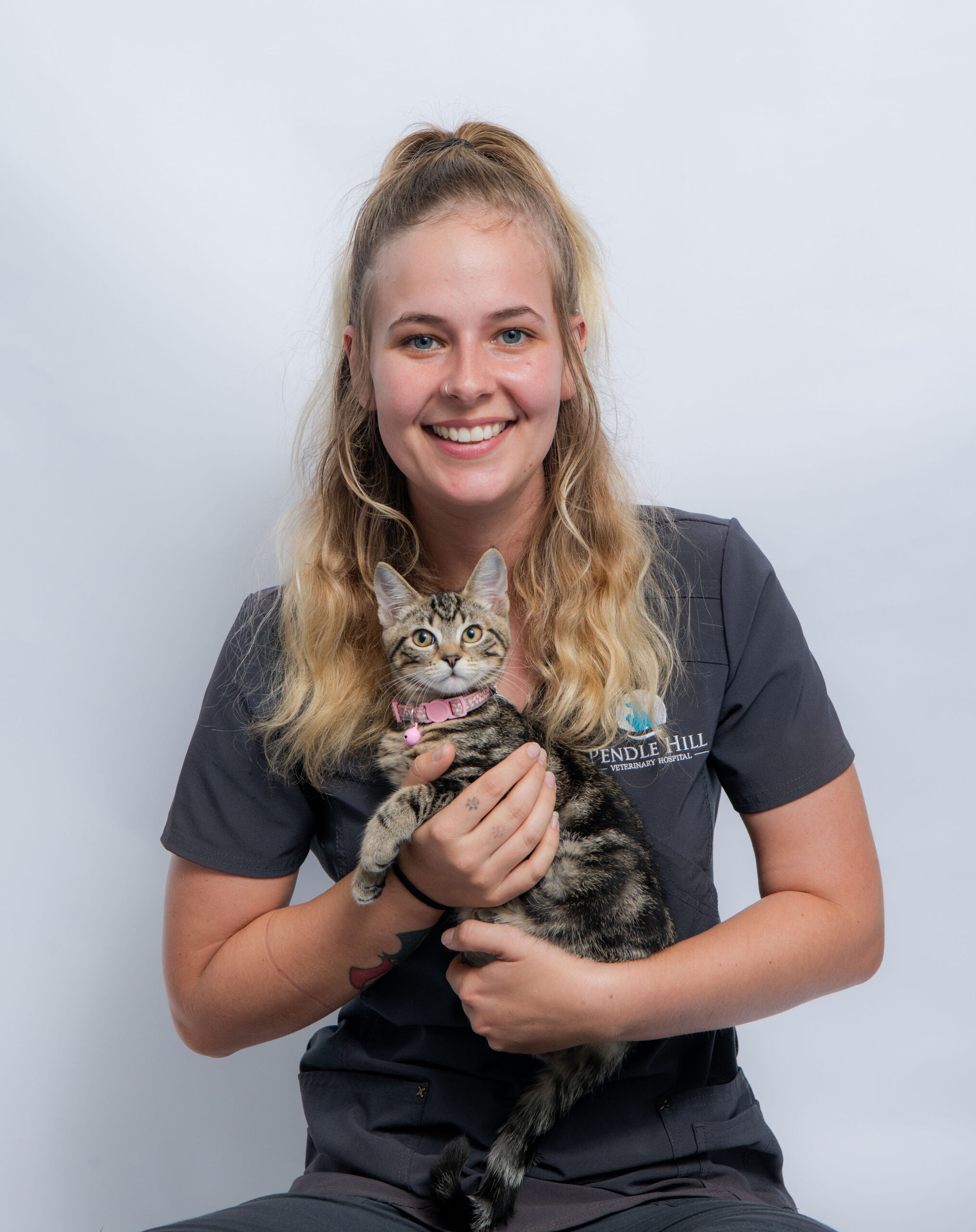 I have completed my certificate 4 Vet nursing through Tafe and enjoy doing short courses to further my education. I have been working as a veterinary nurse for 6 years and started grooming dogs 12 months ago.
I love getting to handle and work with all types of animals, big and small. I have a great love for anything outdoors and spend most of my time down at the river or hiking through the bush. Sitting next to a campfire curled up with Bear the Blue Cattle dog or watching movies with my three cats, Leela, Snow and Pea. I also have two galahs, Dobby and Bugsy who often enjoy coming for bushwalks with me.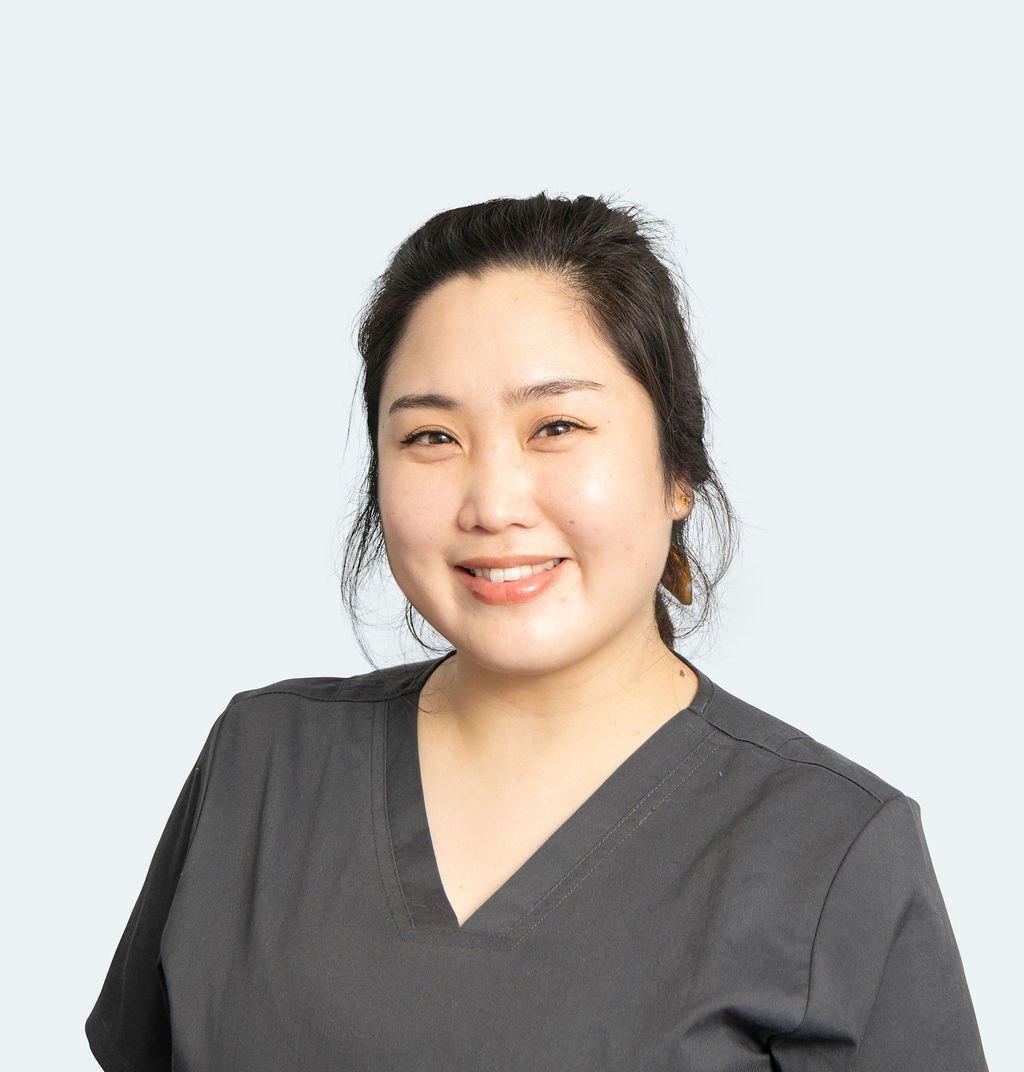 Chloe joined Pendle Hill Veterinary Hospital in February, 2022 and is loving everything about it! She is currently studying certificate IV in Veterinary Nursing at TAFE
She also has a WIRES RICC certificate and a Puppy Preschool Training Certificate. Chloe is interested in the rescue and rehabilitation of wildlife, animal behaviour/ psychology, neonatal care, monitoring surgeries and emergency situations in the veterinary field. Her hobbies are volunteering at animal shelters and fostering kittens. Chloe enjoys going to dog parks / dog beaches with her two dogs and spending time with family and friends.